Dr. Hishams Brands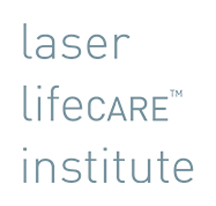 The Laser LifeCARE Institute is designed to make you feel comfortable from the moment you enter. Our dental spa is a sanctuary for people wanting the best for their health and appearance. We provide comprehensive general dentistry, cosmetic dentistry and full face non-surgical cosmetic services. We proudly create happy, healthy and beautiful smiles for our valued guests.
To learn more about SNORELASE – our new Laser Snoring Solution go now to snorelase.co.nz

The EVOLUTION of Oral Health Care is not near, it's right HERE! Yes it's our time to do better, feel better, and be better, join us now!
OZOSPA Oral Care System is the world's First Integrated, Concentrated and Complete ALKALINE oral care system that works in synergy to eliminate the bad bacteria and fungus in your mouth while promoting Good Biofilm to fluorish, thus creating an ecosystem that is perfectly in Balance.
Your Benefits Beyond Banishing Bad Breath?
ABSOLUTELY THE CLEANEST MOUTH + Truly Fresh Breath + Whiter Teeth + No Bad Plaque = Healthy mouth with significantly reduced risk of dental decay and gum disease, plus a confident Smile for life.
Simple, Safe and Strategic – Ozospa was designed to be Pure, Alkaline, Natural, Actively Cleansing, Eco and AWESOME!
Patent Pending, designed and made in New Zealand from research proven, Alkalising, food-grade ingredients that are 100% pure, natural in source and effect, eco-friendly and formulated to support whole-body and mouth wellbeing though Balance.
Ozospa today is recommended by professionals and satisfied users worldwide. It's guaranteed SAFE for your whole family.
For best results, use the complete 3-Step OZOSPA oral care system daily.

LazerGenius
Zoom. Zen. Zeal
LaserGenius Mastermind is Dr. Hisham's exclusive, by invitation only, mastermind group. It is driven by a Paradigm and Process I call PsychoSynchronoSynthesis.
This Mastermind is set to collate and collaborate with influential high-achieving individuals and social heroes, to curate and conjugate new Focused Creative Genius stories and strategies to drive the next phase of Human Deliberate Mass Evolution in integrity.
We're determined to intensify, focus and activate that collective light of creative genius – Mindfully, Scientifically, Emotionally and Humanly – to elevate and evolve global consciousness towards Unity of Humanity through our magnificent Diversity.
Invitations Coming soon

MindSmile
Master Ur Magic
Achieve Self Mastery through mastering the two portals to your health, wealth and wellbeing : your Mind and Mouth.
Revolving around the core concept of health being the Dynamic Flow of Awareness based Balancing, leading to the transcendent Mindful-Being as a state of L.O.V.E. (Law of Vibrational Equilibrium).
MindSmile Academy was created by Dr. Hisham to help Health Conscious people and professionals achieve influential wellbeing so that they may live more empowered, energised and engaged in leading legendary lives of Significance, Affluence and Meaning.
Live events, online training and coaching programs coming soon